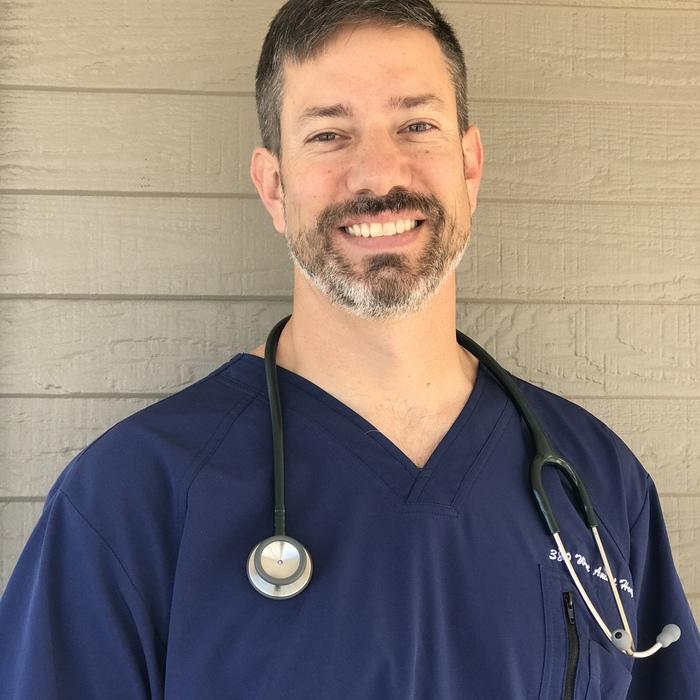 Michael Shelton
D.V.M.
Michael Shelton, D.V.M. Dr. Shelton graduated from Oklahoma State University College of Veterinary Medicine in 1997. He did his undergraduate studies at Texas A&M University. He practiced medicine at Parker Animal and Bird Clinic in Plano for ten years before opening his own practice. Dr. Shelton manages his land in Blue Ridge along with enjoying his hobby of rebuilding cars on the weekends. In his spare time, he enjoys outdoor activities with his wife Chris and their four children.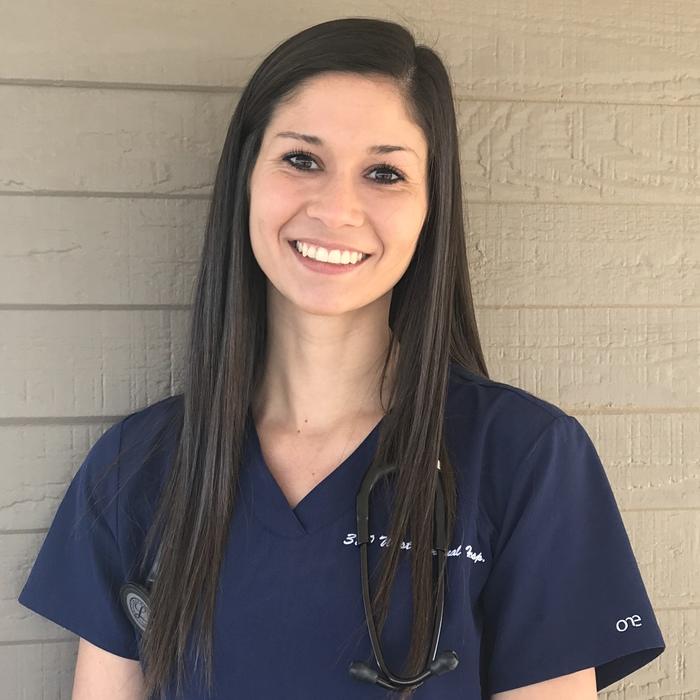 Lauren Wise
D.V.M.
Dr. Lauren Wise joined our team in 2012 when she was an undergraduate student at Texas A&M University. She continued to work with us as a technician throughout her time in vet school. She graduated from Texas A&M College of Veterinary Medicine in 2019 and will return to our clinic as a full time veterinarian. During her time in vet school, Dr. Wise's interests included internal medicine, cardiology and behavior training. Dr. Wise grew up in McKinney and has returned following graduation with her border collie mix "Piper". We are so excited to have Dr. Wise join our team!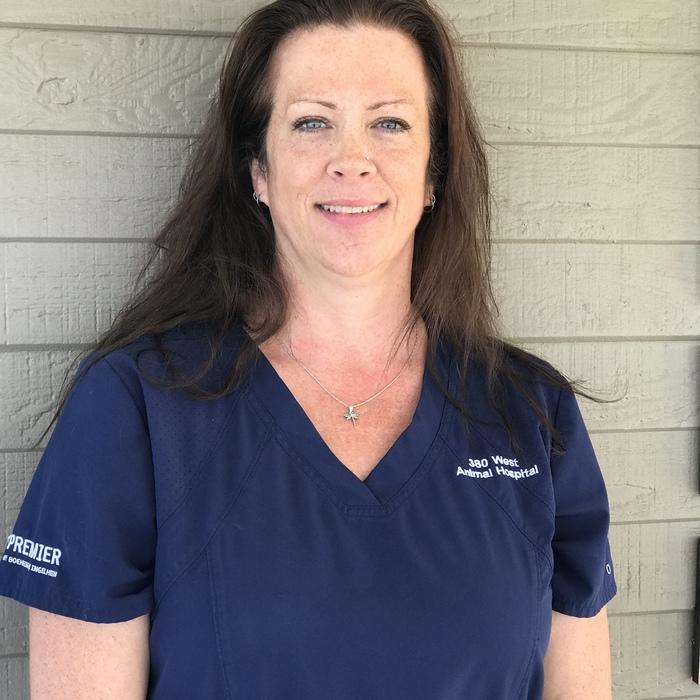 LeslieTechnician
Leslie joined our team in December 2017. She has 20yrs experience as a veterinary technician. She is a bright and positive influence on our team. She is definitely passionate about all types of surgery and radiology but loves all aspects of the veterinary field. She also enjoys talking with clients about their 4-legged kids. She enjoys learning about clients new pets and loves to be helpful in the process of making those hard decisions in the end. Leslie lives in McKinney with her husband and daughter and enjoys spending time with her family and her mini zoo of 6 cats, 2 dogs, and a bunny.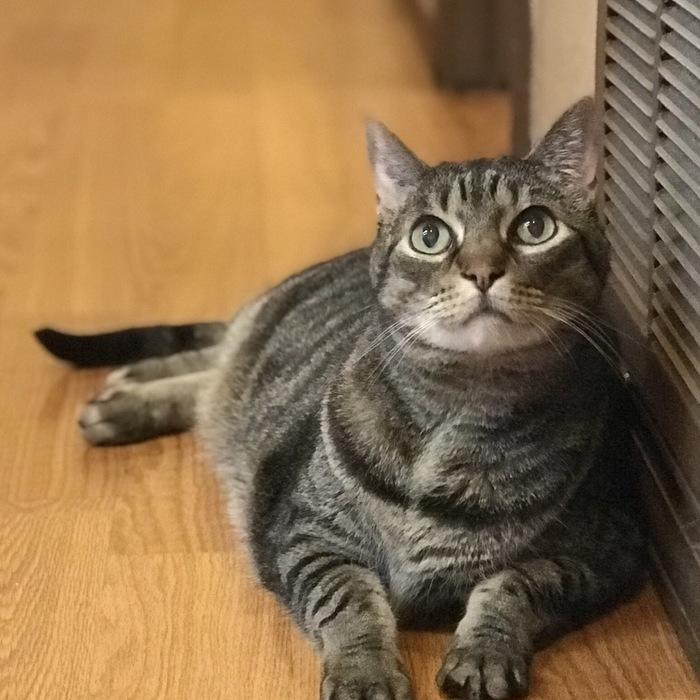 Buster House Cat
Buster is our house cat. He was found, as a small kitten in a barn in July of 2007. He soon won the hearts of the staff and joined the practice as the official greeter. Buster is very loving and has no fear. He will walk up to the largest of dogs, or the angriest of cats. He has a fascination for purses. He will crawl right in and lay down. He is quite the character. In 2017 he became diabetic and is managed by the staff and doing very well.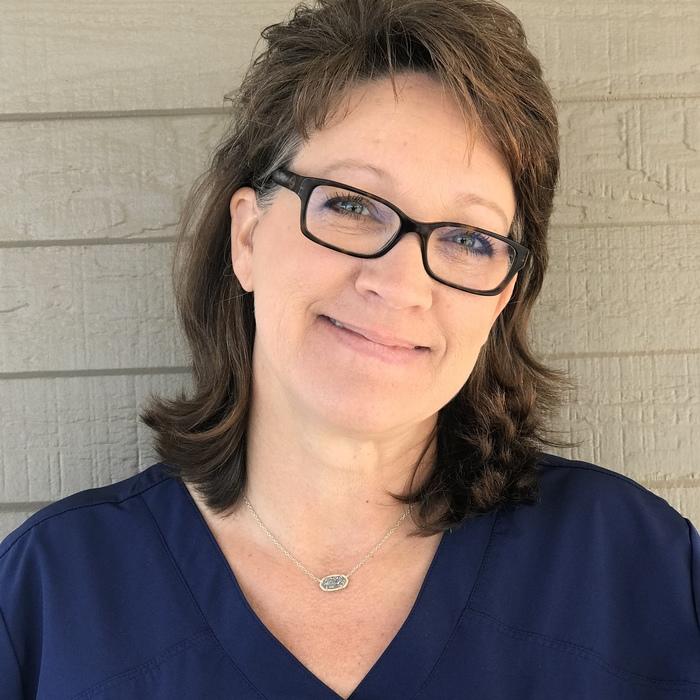 Elizabeth L.V.T./Practice Manager
Elizabeth, or Liz as we call her, has worked with Dr. Shelton since June of 1997. She lives in Farmersville with her husband Larry and has two wonderful children. They have a small farm with horses, chickens, Boer goats, dogs and cats. Liz became a Licensed Veterinary Technician in 1992 and has worked in the veterinary field since 1988. She is extremely passionate about surgery, Dentistry, anesthesia, and pain management. She will ensure that your pet is as comfortable as possible at all times. Liz devotes a lot of time to the clinic making sure it is a healthy environment for everyone.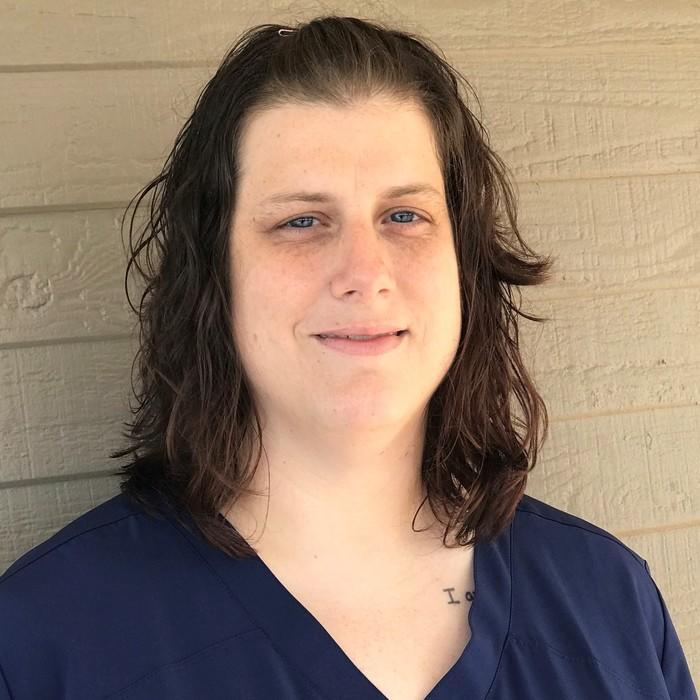 HeatherTechnician
Heather joined our team in November 2015. She is currently enrolled in a Vet Technician program. She lives with her twin boys and her dog named Bella and her cat named Garfield. Her passion is helping any animal in need. She really enjoys being your technician of choice for Tech appointments. She also enjoys being involved with assisting your pet in surgery. In Heathers free time she enjoys her family and any activity with her family.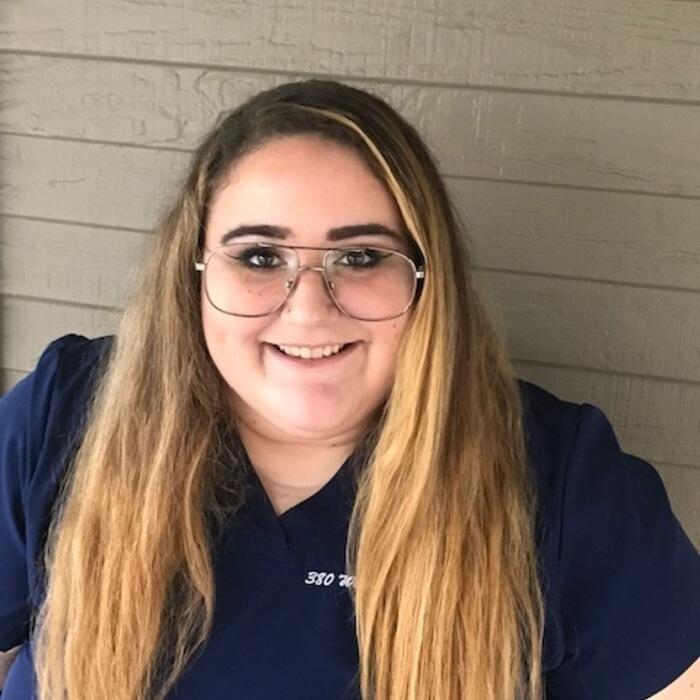 Bailey Receptionist
Bailey joined our team as a receptionist back in 2015 but took a break to go to college at SFASU and UNT, she missed working at 380 so much she came back in 2020 to be apart of the 380 team again! Bailey received her love for animals early on as a child from her father. She has a strong passion for caring for animals and for people! In her free time, if she is not with her cat Bender she is spending time with her friends and family. Bailey has such a kind heart, you will meet her smiling at the front desk!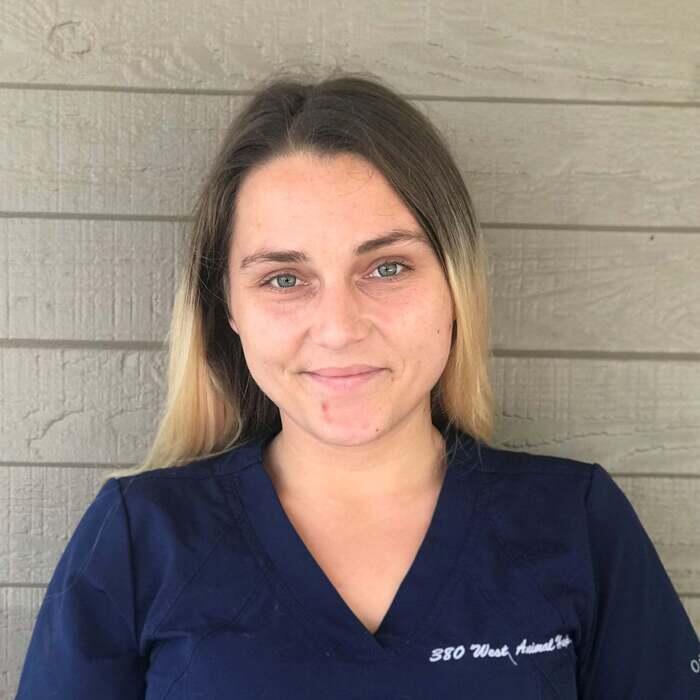 Macy Technician
Macy joined our team in July of 2020. She lives in Mckinney with her dad, fiancé and 3 furry children-Ariel Grey, Bronx Lee and Cuspid Rose. Macy came to us from California, she started her career in animal medicine as a senior in high school while working at a clinic with her mother. With such a love for animals, she remained working hands-on with them as kennel manager for a breeder for 5 years. In 2017 A tragic car accident almost took her life, forcing her into a wheelchair and nearly 2 years of recovery. In August 2019 she moved to Texas and proceeded her career with animal medicine. She is particularly passionate about special needs animals and those who require a little more time and patience. She takes great pride in loving all your animals, just as much as you do! Macy is so giving and loving, we are so proud to have Macy as a technician caring for our patients!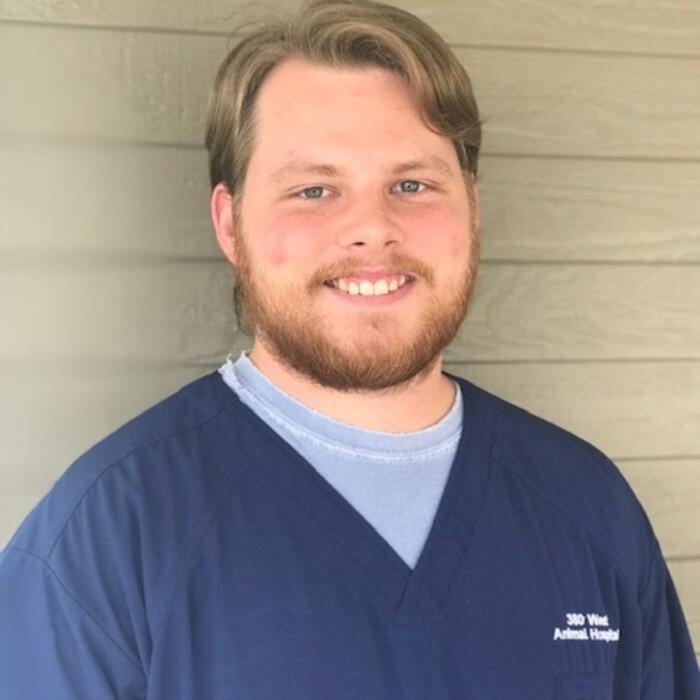 Garret Technician
Garrett joined our team in June of 2018 when he began shadowing. He has been back every summer since while finishing his undergraduate degree, and upon graduation has now become a full- time technician. Garrett graduated from the University of Arkansas with a Bachelor's degree in Animal Science, and he is working towards his long time goal of becoming a veterinarian. If Garrett and his black lab Jax are not enjoying the outdoors together, you can usually find them spending time with his family and his fiancé Hannah! Garrett is extremely excited to be here and learn from such knowledgeable people! Garrett is so calm and patient with all the pets, we are so pleased to have Garrett serving in our practice!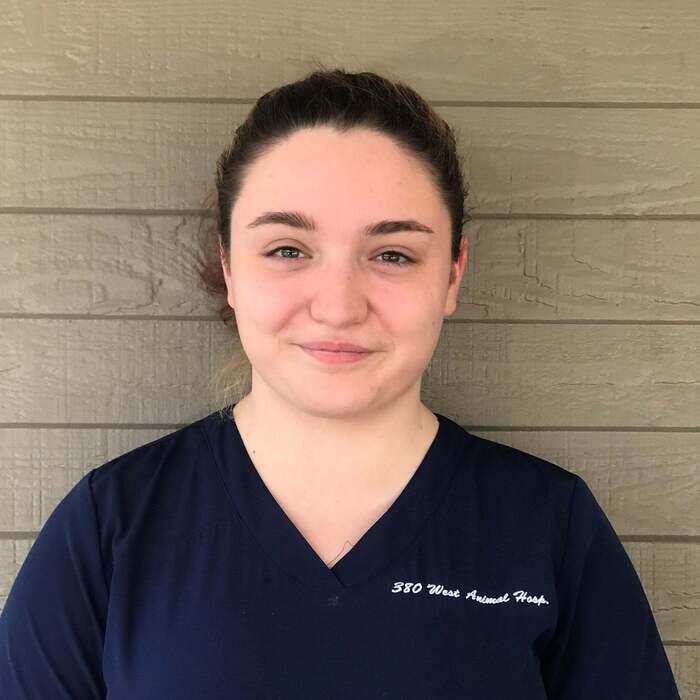 Zoe Receptionist
Joined our receptionist team in February 2021, Zoe has the best smile and loves her feline fur-babies. She loves helping clients and she knows all the stuff that cats are usually up to! Zoe is constantly looking to learn new things and especially strives to make your check-in and check-out process the smoothest. We are happy to have Zoe!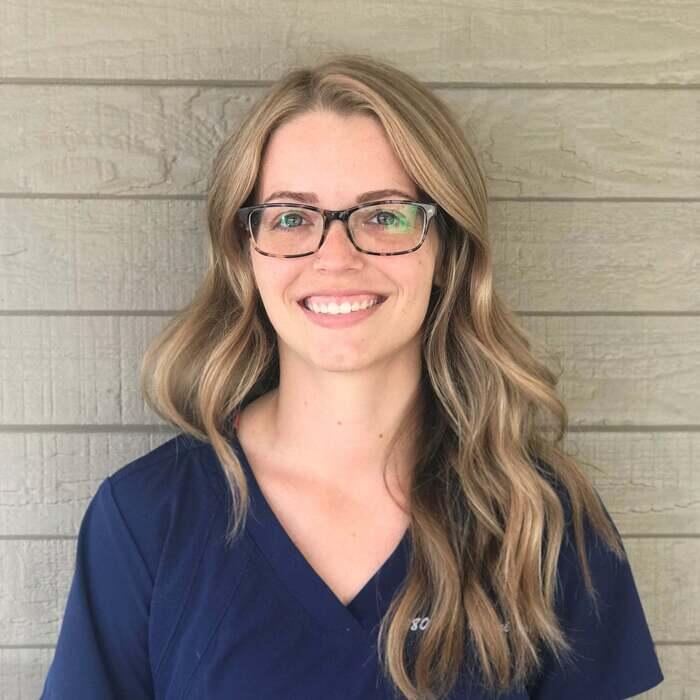 Amanda Technician
Amanda joined our team in November of 2020 with previous vet tech experience. She lives in Princeton with her boyfriend, 3 dogs and chickens. Amanda's experience has allowed her to concentrate on the fear free method with pets, she is great at working with the scared and fearful animals to gain their trust. Her favorite thing about medicine is working on pet's teeth to improve their dental care. Her free time includes spending time with family and friends and loves to travel!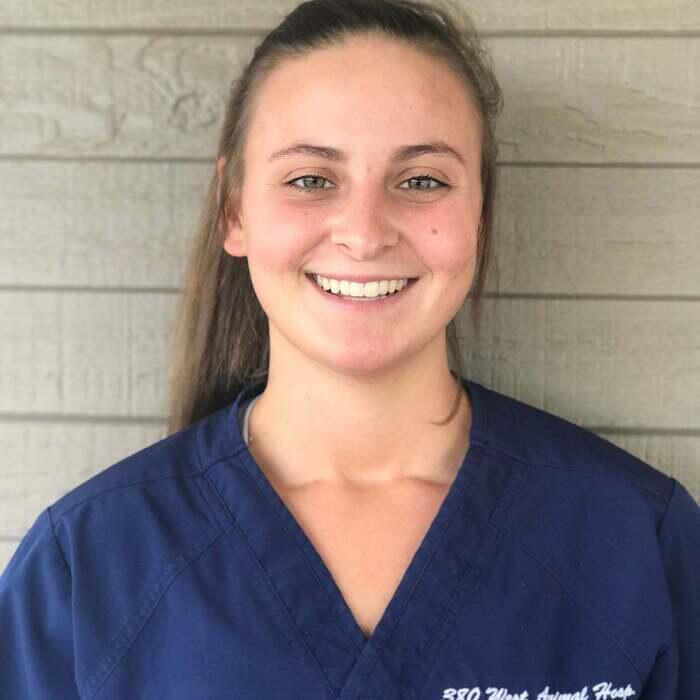 Makayla Technician
Makayla joined our team in February of 2021, we like to call her Mak. She came to us from the U.S Army as an Animal Care Specialist. Mak has 4 dogs, 3 cats and a horse, she currently lives in Plano and her hobbies include fishing with her dad and spending most of her time outdoors with family. Mak keeps us smiling, she has a positive energy about her and pets trust and love her. Mak's special interests include collecting laboratory samples and completing lab work. Mak is very passionate about her job at 380 WAH and loves all sizes and breeds. Oh, and if you ask her, she might tell you she wants a monkey someday 😊!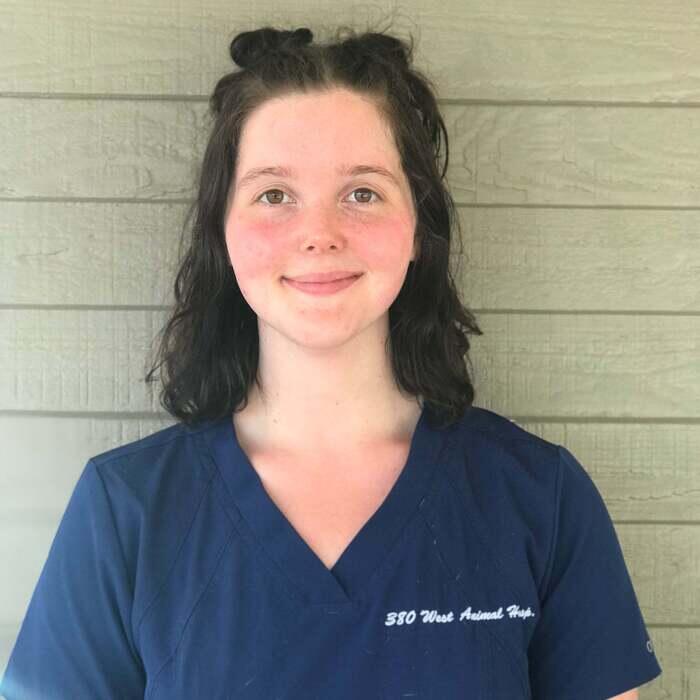 Cassidy Technician
Cassidy joined our team in February of 2021, she has worked with animals since she was 14, she really has a true love for the older animals. She has personal experience with diabetes among her own pets and is that person who can help with common geriatric issues. Cassidy is our calmest most patient employee! Her hobbies include weightlifting, riding motorcycles and spending time with her personal pets. Cassidy's compassion for animals is obvious with our clients and their pets. She is an outstanding employee, and we cannot wait to watch her grow!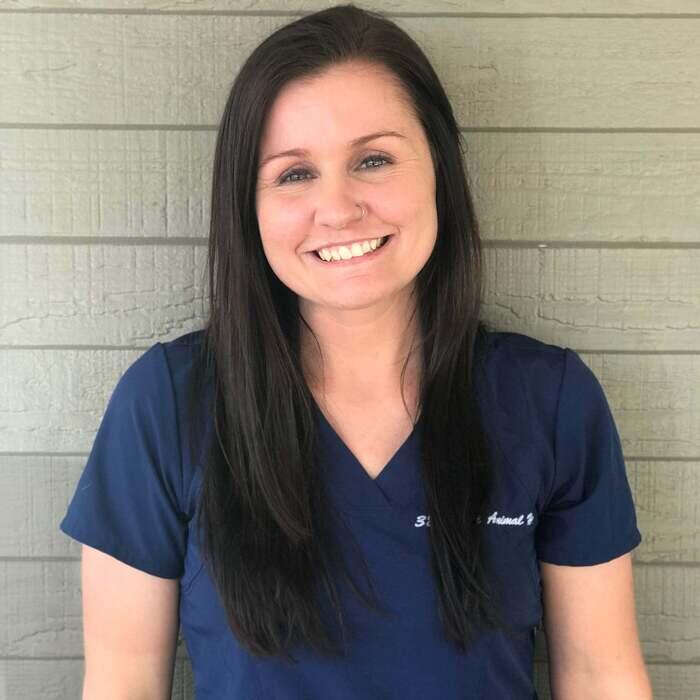 Tara Technician
Lives in McKinney and is blessed with two beautiful children, she has 2 dogs and a cat and has worked in the animal industry for over 11 years. Tara did some amazing work for our local SPCA of Texas as an Adoption Specialist then Lead Animal Care Tech. Tara joined our family in May of 2021 and says the best part about working at 380WAH is knowing she has made a difference with clients and their pets. Whether it be getting them updated on vaccines and hearing about their life or helping them figure out what is going on with their pet and easing their minds. Tara puts a lot of heart into our practice, and we are sure lucky to have her!